When you buy through our links, we may earn an affiliate commission. Learn more »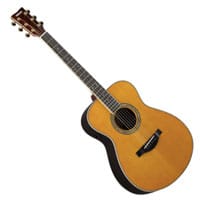 With 132+ years of experience, Yamaha is one of the leading brands in acoustics, nay, all musical instruments.
Now:
Yamaha is famous for its innovative technology, and they have a unique guitar series you'll fall in love with.
Simply put, If you're looking for an intermediate guitar with unique characteristics, Yamaha LL-TA is the way to go.
Let's get right into it!
Warning: Yamaha LL TA is highly addictive to play.
PROS
Superior sound (plugged in or not)
Mature music (A.R.E. technology)
All solid build
Looks astonishing
Excellent Craftsmanship
Perfect for any kind of player
Resists warping
Stays in tune
Comfortable playability
10 hours of battery life
Easily change the battery
Reverb effect
Chorus effect
Great value for the money
CONS
Not susceptible to environmental changes
Not available for left-handed guitarists
No cutaway
The action is a little bit high
The pickup system could be better
What is the TransAcoustic Guitar?
What is the TransAcoustic guitar?
Have you ever used:
An amplifier with onboard effects?
Or an effects pedal?
If so, then explaining this would be easy.
Here it is in simple terms:
Think of having an effects pedal, IN THE GUITAR.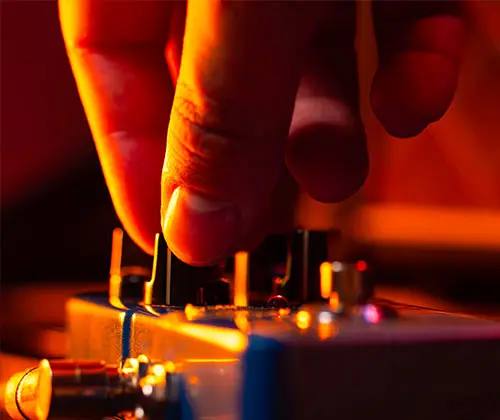 Awesome, right?
To top it all off:
You don't even need to plug it in just to use the sonic effects!
If you don't know what these effects I'm talking about, I'm gonna break it down for you.
There are many effects you can use with an amplifier or a pedal. In this case, it's a Yamaha Transacoustic guitar with a built-in reverb and chorus effect.
Now, let's start with the 6 reasons why I fell in love with Yamaha LL TA.
1. Chorus Effect
The chorus effect is like having two synchronous sounds from one instrument. This effect will have a clean, more character depth, and shimmering quality to your music.
It's like having a 6-string guitar but having the sound of a 12-string guitar.
2. Reverb Effect
Reverb has come a long way. From having to use a real hall to just a small electronics embedded in guitar.
Reverberation is all around us; we just don't notice it that much. The most straightforward example is actually in the shower.
I must admit it's not the most accurate, but this is a great analogy.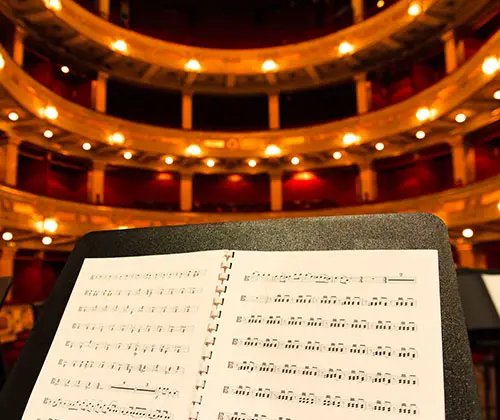 When you're singing in the shower (I'm sure we all do that), it sounds better than standard rooms, right?
Basically, that's how reverbs work (at least). An effect that will make any playing or singing better.
In technical terms, when you produce soundwaves and reflects off the room, that's reverb. Like a synched echo, or an incredible sustain.
Here's the kicker:
You can use them both to produce majestic sounding music.
Turn your simple practice to a concert-like performance.
Yamaha TransAcoustic Guitar Demo
Honestly, it's hard to explain in words. So, here's a demo of how it sounds.
Is it for you?
One word:
YES
For one thing, there are 2 models based on the L-series but still have an affordable price. There's also 2 more from the budget version of F-series.
If you're a beginner, you can explore the magnificent effects early on. With that, you'd be more psyched to practice every day.
You can also use this to your advantage if you play on gigs or record your music. 
For once, you'd be bringing fewer items to your concert, and you can adjust the effects EASILY to your liking.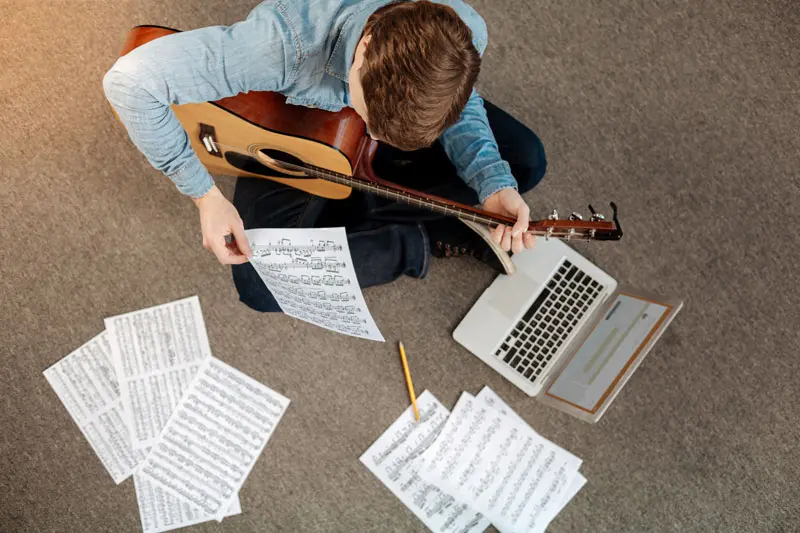 When you're practicing, you can already experience the special effects even without the use of a computer.
In short:
Whether you're experienced or a beginner in the guitar world, this guitar will definitely suit you.
On the not-so-bright side:
If you're looking for a travel guitar, this is not a good fit for you. But, I have some travel guitar suggestions you might find interesting.
3. A Highly Addictive Guitar: Yamaha LL-TA TransAcoustic Guitar
Yamaha is a well-known brand, especially for its innovative instruments. They make great guitars with the latest possible technology.
The TransAcoustic technology was made in Yamaha's acoustic piano division.
Imagine this:
You brought your guitar to your friend's house or a studio, and then you played it.
Suddenly you realized:
"Wow, this is a great sounding room for my guitar."
One undeniable bummer, you can't bring the room with you anywhere.
Lucky for you, this TransAcoustic series is made so that you could bring the effect with you anywhere.
Without even the need to plug it into something or something into it.
Its goal is for you to experience the majestic sound that a vibrant, live room provides. With just the guitar, no other external element.
With these advancements, you can enjoy your guitar more!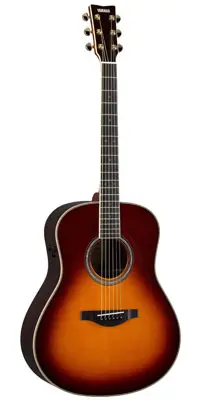 Here's the kicker:
Once you play it?
Most probably, you'll never look at the other guitars the same way.
Sounds awesome, right?
Also, the Yamaha LL-TA is offered in 2 astounding finishes: Vintage tint and brown sunburst.
4. Durable All-Solid Build with A.R.E. Technology
This wonderful dreadnought offers more than its electronics. After all, it's based on the flagship L Series of Yamaha.
The LL TA features an all-solid body guitar. The top is an Engelmann spruce with A.R.E. treatment, while the back and sides are rosewood.
Since it's an all-solid, its resonance and projection are definitely top-notch.
Here's the kicker: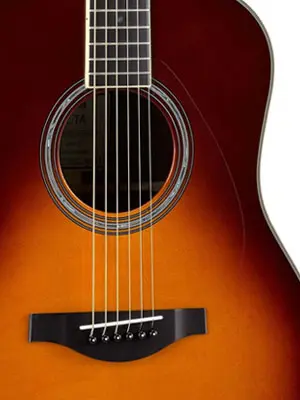 What I love the most about solid guitars is their ability to age well.
In fact, this guitar has been aged already, thanks to Yamaha's ARE technology.
The Acoustic Resonance Enhancement (A.R.E.) accelerates the aging process of the wood. 
In short:
The guitar will be comparable to a guitar that's been played for years.
Beautiful Traditional Design
The Yamaha LL TA has a gloss finish, which doesn't just look beautiful, but it's also easier to clean.
It also sports a transparent pickguard. This brings out the guitar's traditional design more.
This guitar features an Elixir NANOWEB 80/20 Bronze Light for strings. It's right strings if you ask me.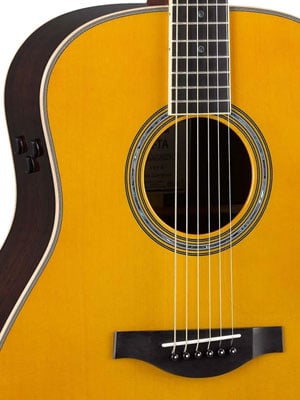 Though there are some better strings that I really like.
For example, the D'Addario EJ16 Phosphor strings. It's durable and gives off a bright, warm tone with long sustain.
5. Piano-like natural sound
See your buying options at Amazon →
An already majestic guitar added with reverb and chorus effect. It's like bring an amazing acoustic room and 12 string guitar with just one regular, or rather, a top-notch Yamaha LL-TA Guitar!
Whether plugged in or not, the Yamaha LL TA sounds terrific. 
First off:
Engelmann Spruce has a mature sound and produces a rich midrange. Combined with Rosewood's pronounced lows and crisp highs.
Together, this instrument offers a magnificent well-balanced tone.
That's just tip of the iceberg, of course.
Here's more:
They're a solid build; hence, their tonal quality is best of the best.
Solid guitars have better sound projection and higher volume.
More importantly:
Just like wines, this solid top guitar has a better quality over time. That's when the ARE technology of Yamaha comes in.
Instead of waiting for years just for the guitar to mature, Yamaha accelerates that process. 
It's like Yamaha added a cheat code to this guitar.
Thanks to that, your guitar will have a rich, vintage quality tone, pleasing reverb, and better sustain.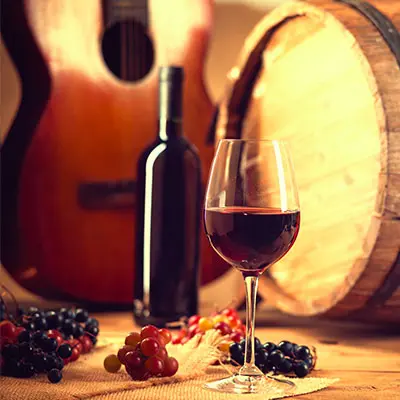 Here's more:
The Yamaha LL TA's modified non-scalloped bracing still factors to its sound quality. 
This bracing improves the low-end while preserving the bright tone of the L Series.
In general:
Even without the use of TransAcoustic features, Yamaha LL-TA is still top of the line. 
6. Play for hours without strain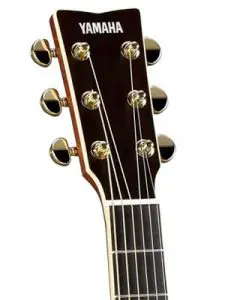 The LL TA is a package deal.
Here's what I mean:
Being one of the flagships of Yamaha, it has everything needed in a perfect guitar. 
Aesthetics, sound, durability, electronics, and last but definitely not the least, comfort.
They re-evaluated the factors for better playability of the neck and came up with a new shape altogether. 
It's a straighter neck taper that will fit modern-day traditional guitarists.
If you play a lot with your thumb, you'll love this guitar. The fingerboard edges are hand-rolled all the way across. Hence, the "play for hours" feature.
You'd also have a better grip and more natural shifting across the neck with its matte finish.
Here's more:
Just like the L Series, the neck of the Yamaha LL TA features a 5-ply neck design. With mahogany and rosewood plus double-action adjustable rod, this guitar's neck has:
Much sturdier build;
More stability; and
Resists warping
How does the Yamaha TransAcoustic work?
In simple words, let's just say:
There's a chip installed in the guitar and does the magic for us. The chip as an actuator and charm as the reverb and chorus effect.
The actuator vibrates in response to the vibrations of the strings. The sound it produces is carried around the body. 
In turn, the system70 generates an authentic and reverb sound effects FROM inside the body.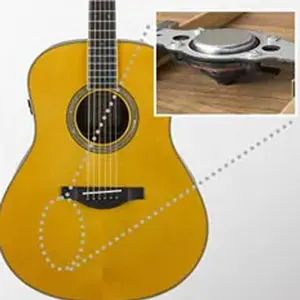 Simple Controls
The controls aren't that complicated. It's just three simple knobs to adjust the effects and volume.
Chorus Control
Reverb Control
TA Switch / Volume
To start the TA functionality, press the TA switch for more than 0.3 seconds.
Note: If you connect a cable to the line out jack, the TA switch can also be a volume knob.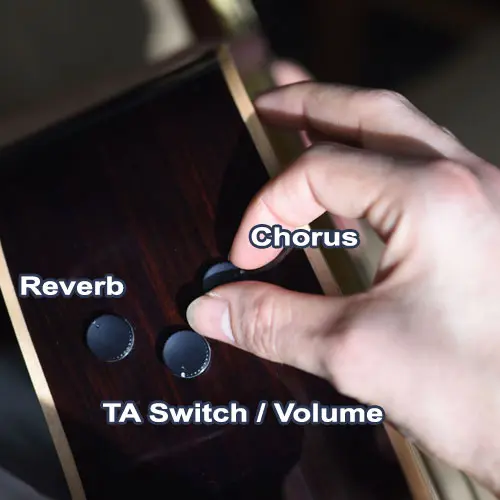 The reverb knob and chorus knob works like any other. Rotate clockwise or counterclockwise to adjust the effect to your liking.
Although, the reverb switches from Room to Hall around the 12:00 o'clock position.
Here's a manual for TransAcoustic's System70.
Power: AA battery
Battery Life: Approximately 10 hours (using the TA function)
When you're not using it, make sure to unplug the cable from the output jack. With it, you'll preserve the battery life of the guitar's electronics.
Unyielding Acoustic Sound
With all the electronics and all that stuff, the acoustic sound should be compromised, right?
Here's the game-changer:
With this guitar, NOT SO MUCH.
The Yamaha LL TA's focus is on sound quality, even with effects the sound still feels pure and natural.
Here's one reason:
Yamaha made sure that the techs embedded are as small as possible to keep the authentic sound of acoustic.
Such as the controls, the actuator, and the battery. Since the holes made to the guitar are small, the acoustic quality is not that affected.
Besides, they even made sure it looks great on the guitar!
Yamaha LL-TA vs. LS-TA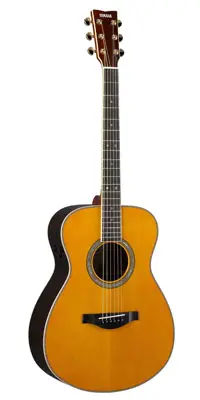 Between the two, there's not much of a difference, really. One noticeable difference is the size difference. So, if you prefer smaller guitars, you might want the Yamaha LS-TA Guitar.
The tonal quality will also be a little different. Concert guitars tend to have smaller sound, while dreadnought has a fuller sound.
Overall, they are both excellent. 
Instead, it will depend on your preference. Whether you like small guitars or normal-sized guitars.
Yamaha LLTA vs. FG-TA vs. FS-TA
| | | |
| --- | --- | --- |
| LL-TA | FG-TA | FS-TA |
| Traditional Western | Traditional Western | Concert |
| Solid Engelmann Spruce A.R.E. | Solid Spruce | Solid Spruce |
| Solid Rosewood | Mahogany | Mahogany |
| 25 9/16 inches (650 mm) | 25 9/16 inches (650 mm) | 25 inches (634 mm) |
| Mahogany + Rosewood 5ply | Nato | Nato |
| Ebony | Rosewood | Rosewood |
| Die-Cast Gold(TM29G) | Die-Cast Chrome(TM29T) | Die-Cast Chrome(TM29T) |
| Maple + Black | Cream | Cream |
| Abalone + Black + White | Black + White | Black + White |
The FG Series has been around for over 40 years. They're fantastic and still getting better.
So, it's only natural that Yamaha will create a TransAcoustic version of their famous FG series as well.
In fact, my favorite beginner guitar is the Yamaha FG800.
Now:
The Yamaha FG-TA and FS-TA are more budget-friendly than the Yamaha LL TA. Although the latter has a much better overall quality.
But, that doesn't mean the FG-TA is a letdown.
This version generates warm tones and robust low to mid ranges.
It's still a significant investment, given that it has a solid top. The durability of this guitar is superb, thanks to the laminated sides.
With this, it's a better choice if you plan to make it a travel guitar.
In terms of color, the aforementioned offers more.
While the Yamaha LL TA has vintage tint and brown sunburst, the FG TA has one more: black. The FS TA also has another one, which is ruby red.
In other words, they have more options for you to choose from.
In the end, the LL TA has better quality overall, no doubt. But, if you're on a budget, the Yamaha FG TA is still an excellent choice.
Yamaha LL-TA vs. LL16
Since Yamaha LL-TA is based on LL Series, there's not much to say.
In fact, the only difference is the with or without the TransAcoustic feature, and the pickguard maybe.
Their price is also one of the distinctions. 
The LL16 is definitely cheaper, but it's also an acoustic-electric. The SRT Zero Impact pickup helps you play on your gig with less hassle.
The sound also has subtle variations.
The Yamaha LL16 has more natural acoustic sound compared to the LL TA, which has more holes and electronics added to the guitar.
Overall, the factor you're gonna look for between the two is whether you want the effects or not. And whichever fits your budget.
BONUS: People LOVE the TransAcoustic Guitar!
And I'm 99.9% sure, you'll fall in love with it too.
Words can't describe how other people and I feel about it. 
So, here's a first impression video:
Technical Specifications
Is Yamaha LL-TA worth it?
The L Series is undoubtedly one of the best guitars of Yamaha. Added with a TransAcoustic feature, it's beyond imagination.
Yamaha LL-TA is immediately one of my favorite guitars.
Who knows? It might become your favorite as well!
In any case:
This guitar is still within the "affordable" range. Given the fact that premium guitars are more than 10 grand.
Imagine having:
An excellent acoustic environment;
A 12-string (effect) guitar;
A piano-like natural sound;
All of that in ONE MARVELOUS GUITAR!
Therefore, if you want to have a guitar that will last you a lifetime with notable effects, you should consider Yamaha LL TA.
You won't find a guitar as impressive as this in other brands.
Enjoy? Share with your friends!