When you buy through our links, we may earn an affiliate commission. Learn more »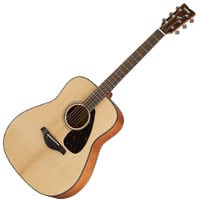 The Yamaha FG800 is the best-seller acoustic guitar worldwide. In fact, it's also one of the best beginner guitars, and it has been for a long time too.
As if that's not enough?
It's also one of the best affordable guitars.
Hang on, perhaps I'm giving it too much credit with all these superlatives? Well, no, not in the least. That simply shows how incredible the Yamaha FG800 Guitar is.
So, without further ado, let's see if the FG800 is for you, starting with the pros and cons.
PROS
Budget-friendly with excellent value
Top-notch sound quality in its price range
Yamaha's quality craftsmanship
Beautiful traditional design
A lightweight guitar
Solid top for better overall performance
Stays in tune for a longer time
CONS
A tad higher action
Not ideal if you have small hands
Yamaha FG800 Acoustic Guitar Overview
As mentioned in the introduction, the Yamaha FG800 is perfect if you're a beginner and/or on a budget.
Although, it's also suitable for advanced players looking for a new guitar to practice or jam with. In addition, if you're an electric guitarist who wants to try an acoustic guitar, the FG800 is definitely for you.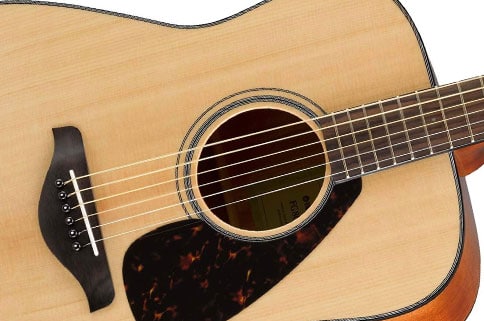 Here's the thing:
The FG series has been around for 50 years, which undoubtedly makes the line exceptional. Think about it; other series that didn't earn popularity would have been phased out. The FG Guitars, on the other hand, just keep on improving.
Now:
These acoustics are famous for their excellent tone, great playability, and top-notch quality. All that, for an affordable price! No wonder they're the best-selling guitars.
Anyway, the FG800 consists of a solid top which is a bit unusual in this price range. You see, laminated guitars (its opposite) are more common in cheap guitars. (This type is quite literally a bunch of wood glued or layered together.)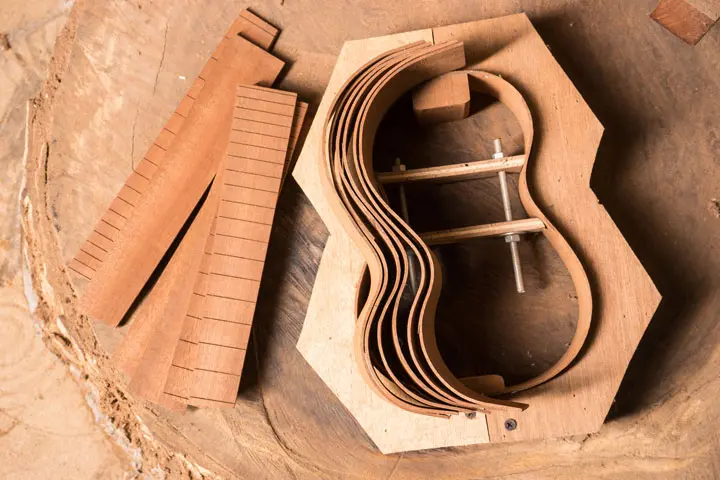 On the other hand, a solid top has only one piece, resulting in warmer tones and louder volume.
Better yet:
Solid guitars tend to be more durable, which means the FG800 will last you a long time. Not to mention, it'll have better quality the longer you have it, so you can consider it as an investment rather than an expense. In short, this solid top build is a significant advantage for Yamaha FG800 Acoustic Guitar.
Here's more:
This instrument features a simple traditional western design with a glossy finish and tortoise-shell pickguard. In a nutshell, not only will you admire the sound quality, but the guitar aesthetics too!
Speaking of sound…
How does the Yamaha FG800 Acoustic Guitar sound?
See your buying options at Amazon →
The Yamaha FG800 Acoustic Guitar is the best-seller from the brand. Simultaneously, this 25.56 inches (650 mm) scale guitar is an excellent beginner instrument for an affordable price. Besides, unlike other cheaper guitars, the FG800's overall quality is simply off the charts, literally one of the best.
Here's the thing:
This guitar features a Sitka Spruce top and Nato/Okume back and sides. For context, Sitka spruce is one of the most popular tonewoods for its lightweight character and powerful tone.
Meanwhile, the Nato/Okume is technically a cheaper version of Mahogany. Luckily, when combined with the Spruce, your guitar will result in an overall lovely tone.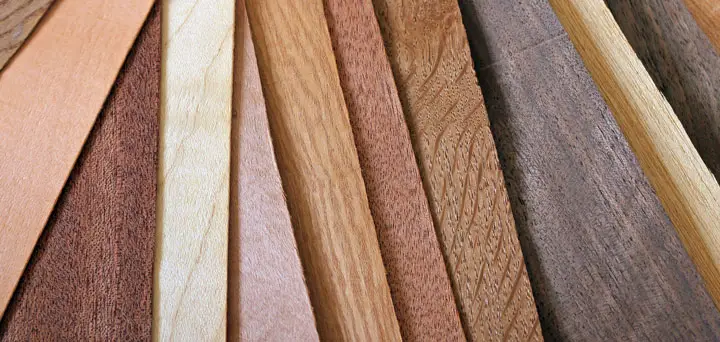 Furthermore, it highlights their newly developed scalloped bracing. With this technology, the top board becomes more enduring and brings out a robust natural sound. At the same time, the guitar projects better quality low to mid ranges compared to regular bracing.
Let's just say all the tonal characteristics of this guitar have been dialed up—projection, mids, lows, sustains, overtones, etc. In fact, it's also better than some expensive guitars, no kidding. Examples include the Fender Malibu and even the more expensive Yamaha Storia.
Overall, the handiwork and tonewoods of this guitar create a bright and powerful tone you'll surely admire.
To put all of this in one sentence:
For an affordable price tag, you can experience the Yamaha FG800's top-notch sound quality, which is better than most cheap guitars.
Is the Yamaha FG800 easy to play?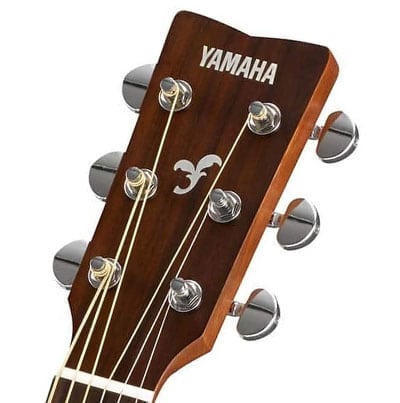 The playability of this guitar doesn't disappoint either. To begin with, its neck highlights a slim shape with a matte finish. Essentially, you'll have a more comfortable time when holding or moving around the neck or simply playing in general.
And to be honest? That's always a significant advantage for guitarists at any level.
Next best thing:
One of my favorite aspects of the FG800 is the chrome die-cast tuners that help you stay in tune. If you must know, this is a significant advantage for beginners.
Think about it:
If you often practice, yet your guitar keeps on going out of tune, won't it be a waste of time to always tune your guitar? Lucky for you, this won't be an issue with Yamaha FG800.
Here's the catch:
For beginners with small hands, you might find this a bit unsettling. You see, the body type (dreadnought) might be more extensive for you. If that's the case, you'll benefit more from a smaller size concert guitar. Fortunately, Yamaha FG800 has a smaller sibling named Yamaha FS800.
How does Yamaha FG800 compare to similar guitars?
Yamaha FS800 vs. FG800
If you have small hands, then you should definitely go for the FS800. It'll be more comfortable, yet its quality doesn't dwindle down. Therefore, you'll still get the phenomenal quality of the FG800, but at a more convenient size.
Here's the deal:
Since the Yamaha FS800 features a concert-sized body, you get a bit of a more minor sound. Nonetheless, it's still superior to any of the cheaper guitars.
Furthermore, this could also be an excellent option for kids other than the Yamaha FG Junior.
Winner: Draw
Yamaha FG800 vs. FG830
If you have an extra budget, you should definitely consider the Yamaha FG830. For beginners, the sound difference might be subtle. But as an advanced player, I can tell you that the FG830 has better acoustic effects thanks to the Rosewood back and sides (compared to the FG800's Nato tonewoods).
Here's the best part:
With FG830, you have vibrant color options other than the traditional design: Tobacco Brown Sunburst and Autumn Burst.
Winner: Yamaha FG830
Yamaha F335 vs FG800
The Yamaha F335 has a smaller total length and a smaller scale of 25 inches (634mm). Simultaneously, the tonewoods of F335 could have been better.
You see, compared to the FG800, the F335 features a laminated Spruce. And as I have noted earlier, solid top tonewoods (FG800) result in superior sound quality than layered ones.
But wait, let me tell you something:
The F335 is a decent choice for a beginner guitar, especially if you're looking for a more budget-friendly option than the FG800.
Winner: Yamaha FG800
Yamaha FG800 vs Fender CD-60s
These two are one of the best budgets and best beginners in the acoustic guitar genre. In other words, you can never really lose with either Yamaha FG800 or Fender CD-60s.
That being said, I believe the CD-60s wins in the aesthetics department. It has more finish options, such as the All-Mahogany design, which produces a more unique sound. Consequently, the Yamaha FG series also has a mahogany option, Yamaha FG850, albeit more expensive.
Winner: Fender CD-60s
Yamaha FD01s vs FG800
The Yamaha FD01s is an Amazon-exclusive with a solid top, but for a more affordable price tag. In other words, if you're looking for a budget-friendly substitute and (slightly) similar quality to FG800, the FD01s is your best bet.
That said, FD01s still lacks some factors. Thus, in terms of overall quality (excluding budget), the FG800 still triumphs.
Winner: Yamaha FD01s
Epiphone DR-100 vs. Yamaha FG800
Epiphone DR-100 belongs to the best budget guitars; however, its craftsmanship isn't as impressive. Don't get me wrong, Epiphone has excellent guitars, but this one, in particular, isn't on par with Yamaha FG800.
Besides, when it comes to overall quality, the FG800 remains victorious.
Winner: Yamaha FG800
Yamaha F325D vs. FG800
The Yamaha F325D is undoubtedly cheaper since it features substandard materials. Regardless, when it comes to laminated guitars along with Jasmine S35, the F325D is actually one of the best, thanks to Yamaha's excellent craftsmanship.
That being said, the FG800 still beats the F325D in all the factors—it simply requires a bit more investment.
Winner: Yamaha FG800
Technical Specifications
Is Yamaha FG800 Guitar worth it?
If you're a beginner, you can never go wrong with Yamaha FG800 Acoustic Guitar. With its excellent overall quality and affordable price, you get more than what you pay for. To put it differently, it'll be money well spent.
FAQs
Is the Yamaha FG800 guitar good?
Yes! In fact, the Yamaha FG800 is more than just good; it's excellent! It's one of the best acoustic guitars for beginners on a budget.
Is the Yamaha FG800 full size? How long is it?
The Yamaha FG800 is a full-sized guitar that features a traditional western body or more commonly known as a dreadnought. In terms of length, it is 40.87 inches (1038 mm) long with a scale length of 25.56 inches (650 mm).
Is the Yamaha FG800 solid top?
Yes, the Yamaha FG800 features a solid Sitka Spruce top.
Is the Yamaha FG800 good for small hands?
Sadly, the FG800 is not that ideal for small hands. If that's the case, you might want to consider the smaller version, Yamaha FS800.
Is FG800 good for beginners?
Yes, the Yamaha FG800 is perfect for beginners. It's cheap, yet it features premium quality.
Is FG800 good for fingerstyle?
As a beginner guitar, it's technically good for any playing style. That being said, if you're looking for a guitar that's more ideal for fingerstyle, I highly recommend the Seagull S6.
Does the Yamaha FG800 have high action?
The action of the FG800 is a bit high, which helps avoid any buzzing sound, so it's still an advantage. Besides, it's comfortable to play with, and you'll get used to its string height in no time. 
If you're looking for a low-action instrument, check out this list instead—Best Acoustic Guitars with Low Action.
Enjoy? Share with your friends!