Discover Your Melody
I do believe that music is for everyone.
That is why my goal is to provide you with excellent guides to further improve your music skills and knowledge.
Most importantly, we'll help you discover your melody!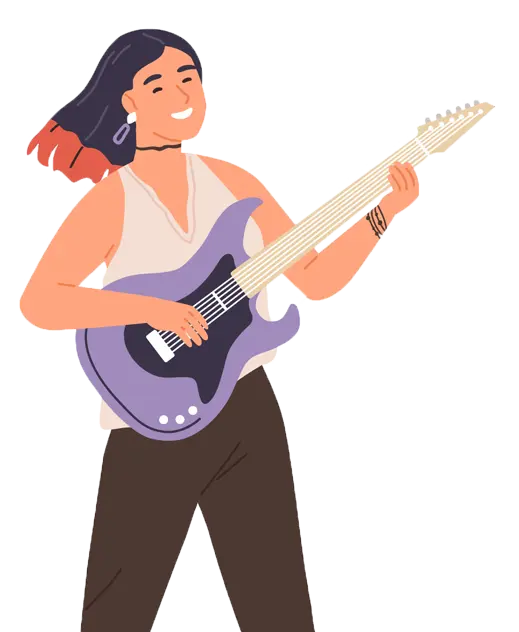 Latest Easy Lessons (and Tips)
Whatever your age may be, whether you're a beginner or a professional, surely you'll always learn something new. Don't you agree?
For example:
There are more than 3,706,773,840 combinations for basic strumming patterns (Yes, I did the math). It's totally impossible to learn them all.
What does this mean for you?
Well, you (nor I) don't need to learn "everything" in music. Just the important ones, and the fun ones!
That's precisely my objective. I want to share my musical knowledge (that I find really helpful) with everyone.
Let's grow the music community together!
Today, we're gonna talk about 7 beautiful guitar strumming patterns you can practice right now! Here's the kicker: I checked 50+ random songs with excellent rhythms, and …
Get this: Without memorizing guitar 7th chords, you can EASILY play ANY 7th chord. I mean, there are like hundreds of 7th chords out there! Now: This article will …
Do you know your guitar like the back of your hand? Here's the thing: Guitar has many parts you might not even know of. So, if you want …
Learning guitar tabs is a MUST for all beginners. Which is why you've come to the right place! In this lesson, we'll learn all about tablatures, especially how …
Today, we'll learn how to read a chord diagram. Here's the kicker: It's easy! Hence, it will only take a few minutes. Let's go! When looking for chords, there are different …
Arghh, barre chords. Am I right? Barre chords may seem intimidating at first, but trust me, it's not as hard as you think. That's why, today, we'll learn the barre …
Latest from the Blog
Today, we'll be discussing the materials of guitar strings. You might be wondering: "Why do I need to learn this?" Here's the kicker: Guitar string materials significantly affect the …
"How do guitar pickups work?" Do you know the answer to that? Here's the deal: This isn't news, but what you know about guitar pickups MAY be wrong. So, …
Do you know your guitar like the back of your hand? Here's the thing: Guitar has many parts you might not even know of. So, if you want …
What do you think is the most played instrument? If you answered guitar, then, we're both wrong. It turns out the piano is still the most played …
There are a lot of songs that require capo. If you don't have one right now, I'll teach you how to make a DIY capo. Here's …
What's the best way to apply your training? Playing songs, of course! So far, I've listed approximately 25 easy guitar songs you can play along! Let's play! As a …
Need help finding a Guitar?
If you still haven't found your "partner," we're more than happy to help you. By partner, I mean the music instrument that will tag along your musical journey.
Simply put…
I write in-depth reviews of instruments or music gears that might just cross out everything on your list. To be more specific, I added WHY you should get them, and why you should NOT get them.
Let's be honest:
Nothing is perfectin this world. It's only natural to have a negative view, right? There are also roundup reviews, which will aid in your decision making.
About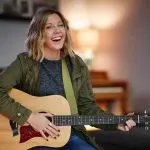 I am Hannah Rivers, founder and chief editor of Strum Avenue. I've been playing the guitar since I was 12 and I want to share my experience and knowledge by creating this website, Strum Avenue.
Mission & Vision
Strum Avenue's mission is to help you choose the right instrument through my in-depth reviews.
The second is to help you with your musical journey by giving you facts and tricks regarding music.