When you buy through our links, we may earn an affiliate commission. Learn more »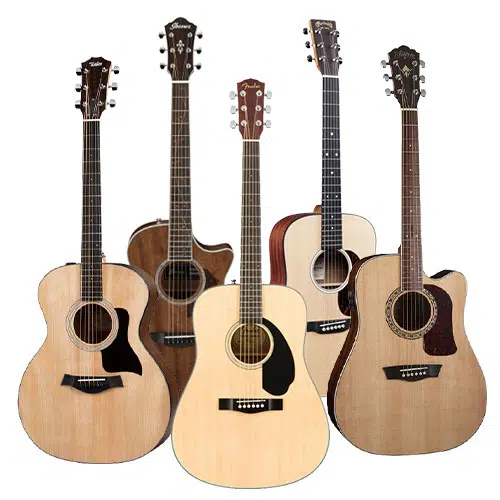 Guitars with low action are, without a doubt, comfortable.
But is that all there is?
In this article, you'll learn how significant guitar action is and what guitars have low action.
In short:
If you're looking for a guitar with the lowest action, you'll love this guide, and you'll probably learn more!
Let's get started by taking a quick look at the best low-action acoustic guitars of 2021.
That's the short version of this buying guide. Feel free to click those links to read the full review of each acoustic guitar with low action. Otherwise, let's take a quick look at these easy-to-fret string instruments.
7 Best Low Action Acoustic Guitars
#1 Fender CD60s Acoustic Guitar
This guitar is probably the cheapest low-action guitar on this list but still holds excellent value. The Fender CD-60s has different versions: with a cutaway, with pickups, and my favorite, an all-mahogany version.
A little extra:
The all-mahogany version gives it an extraordinary look. It features a solid top and mahogany back and sides. With its top, it'll definitely last you a long time. Hence, it's an excellent investment, even for beginners.
Here's the kicker:
This entry-level guitar is exceptionally comfortable to play that you'd have more practice time!
CD-60s features an easy to play neck with rolled fingerboard edges and its low action, of course. Easy to fret, simple to shift, and light to hold.
This dreadnought has a powerful, well-balanced tone. Besides, it's X-bracing gives it a stronger projection. Altogether it has an excellent dynamic range.
Better yet:
It comes as a bundle, so your money will definitely be well-spent.
#2 Ibanez AE245JR
Ibanez may not be that famous when it comes to acoustic guitars, this guitar is still worth mentioning.
The Ibanez AE245JR features a short-scale JR body with a solid Okoume top and laminated Okoume back and sides. It's a small body, which means it's comfortable than a dreadnought. (Though that doesn't apply to everybody.)
Bonus: Its open pore finish conveys a pleasing aesthetics.
Here's the thing:
One disadvantage of a smaller body is its sound. It has a lower projection, and its bass is not emphasized. Even with that, the sound is still nice and crisp. It's excellent for fingerstyle because of its sweet mids and bright trebles.
Better yet:
It has a relatively convenient neck. The width and thickness of the neck are going to be comfortable for you. Of course, let us not forget its low action.
Furthermore, it has a cutaway and electronics. With this, you'd be able to reach higher notes, no problem.
Given its Onboard Fishman Sonicore Pickup system,  you can simply plug it in. Whether you're in a gig or if you just want to use an amplifier.
Here's the kicker:
If its time to change the strings, you'll find it rather easy to do so. Ibanez has its own Advantage pins that are easier to take out and put in.
#3 Washburn WLD10SCE
UPDATE: Unfortunately, Washburn WLD10SCE is currently unavailable. The closest alternative and it's sibling is Washburn Woodline Series WLO20SCE.
Washburn guitars aren't that popular, but they still produce great guitars. 
This affordable dreadnought features a solid Sitka Spruce top and layered mahogany back and sides. These tonewoods give it a beautiful look and excellent tone.
Better yet:
This can be considered an investment instead of a luxury expense. That's thanks to the solid top, which will last and improve after some time.
Furthermore, its Cathedral Peaked Scalloped-X gives it an excellent projection. Overall, it features a lovely high-ends, and warm lows together produce a well-balanced tone.
The WLD10SCE features a natural glossy finish giving it a surprising look. It also has a unique detailed rosette and pickguard perfect for its aesthetics.
Its playability, of course, is excellent for beginners. It has a satin finish mahogany neck. This will give you an easy time when moving around the neck.
Let's not forget about the low action. This kind of action will make your practice a child's play. It also features a two-way truss rod. So, when your guitar's neck suddenly curved, you can quickly fix it.
Here's more:
Not only does its cutaway improves its appearance, but it also enhances your playability. With this, you can reach the high frets, no problem.
Its built-in electronics are also a huge help, particularly the tuner.  I mean, let's be honest, you have to tune your guitar frequently, and this built-in tuner is like a cheat code.
Other than that, if you want to play on the stage. You can simply plug it in with control over the volume, bass, treble, and phase switch.
#4 Taylor 114E Acoustic Guitar
The Taylor 114E is the perfect all-purpose Grand Auditorium guitar. It's an excellent choice for most genres. This top-quality craftsmanship is made with solid Stika Spruce top and laminated walnut back and sides. 
The tonewoods plus the matte finish gives it a pleasing look. Walnut isn't usually used as a back and sides, but this one gives it a warm tone.
Overall the 114e has a clear and balanced tone. It has a midrange focus and boomy bass. Also, the sustains of this guitar is sweet.
Here's the thing:
Even though it's not a dreadnought, it still has that clean and full sound that can compete with a regular-sized guitar.
The playability of this Taylor is also excellent. Other than its low action, it has a narrower nut width. With it, you'll find that playing this guitar is a breeze.
Better yet:
It comes with a gig bag. No need to worry about any damages that may occur! Taylor's onboard Expression System 2 pickup is installed in this guitar. Plug n' play, right?
Best of all:
If you must know, this is actually a budget guitar in the Taylor line. Compared to other guitars on this list, it's a little expensive. But, the quality?  Off the charts!
It can even compete with a premium guitar that costs around 2 grand. So, if you ever get this guitar, you'd be getting the most of your money as an investment. Not bad, don't you think?
#5 Washburn Heritage 20 Series HD20SCE
The second Washburn on the list. Perhaps they like low action guitars.
Moving on:
The Washburn D20se is almost the same as the HD10SCE, but cheaper.
Here are the main differences:
The back and sides material of the aforementioned is Pau Ferro. It's not a popular tonewood, but it's a great alternative to rosewood. In fact, it's used more as a fingerboard than as back and sides.
Anyway, it features a warm tone and articulates a clear sound. Compared to the Washburn HD10SCE, it doesn't have a cutaway. It's electronic is also limited, primarily volume and tone control only.
Between the two, I like the first one. It's more expensive, but it also holds more value. On the other hand, if you're looking for a cheaper guitar, the D20sE isn't so bad.
#6 Martin DJR-10
Martin Guitars is one of the best in the acoustic race. So, from this point, I can already tell you that this guitar isn't half-assed. In fact, the Martin Dreadnought JR (DJR) has been updated to Martin DJR-10.
Now, it looks more appealing or more luxurious per se.
It features a junior body with a depth of 000. To compare, it's smaller than a dreadnought, but not as small as a little martin. It's somewhere in the middle, which makes it comfortable for everyone.
Also, despite its smaller body, the sound of this guitar is quite close to a dreadnought. You'll fall in love with its rich lows and crisp highs.
This JR has either a Sitka Spruce top or Sapele top and Sapele back and sides. You can choose which color suits you more.
The playability is one of those remarkable qualities of this guitar, of course. It has a slim hand-rubbed neck to help you move around the neck without hassle.
In fact, this guitar has a dreadnought version. It's brother, Martin D-10e, is actually my choice for the best travel guitar. If you want a more prominent guitar than this, you should check it out.
#7 Taylor Academy Dreadnought 10e
Do you know the saying save the best for last? For this roundup, that's what I did. It's my best pick amongst the other guitars in this list. You'll see it soon enough.
Apart from the low action that you're looking for, this majestic dreadnought is mainly made for beginners. In other words, it is an incredibly comfortable guitar to play.
It even has a built-in armrest to soften the edge of the guitar's lower bout. With this armrest, your strumming hand won't get instantly fatigued.
You'll have fun playing the guitar for a longer time.
Here's the thing:
It is actually cheaper than the previously mentioned Taylor guitar. Yet it holds great value!
Taylor's fantastic craftsmanship sports a solid Sitka Spruce top and laminated Sapele back and sides. It's a typical but excellent combination. So, the sound? Wow!
It generates a dynamic range and bold response, the lows are warm and sustainable, and the trebles pack a punch!
Bonus: The A10e is actually an acoustic-electric. Its onboard ES-B electronics have a built-in tuner. By now, I'm sure you know how helpful that is for beginners.
It's a beginner guitar that will definitely not disappoint you. Oh, and one more thing, it will only improve the longer you have it. Hence, it is also a significant investment.
What Is Guitar Action?
Action is a critical aspect with regards to how comfortable a guitar is. Though, that's not all there is.
Here's the thing:
The lower action and/or higher action has its advantages and disadvantages over the other.
But first, let's talk about what guitar action is.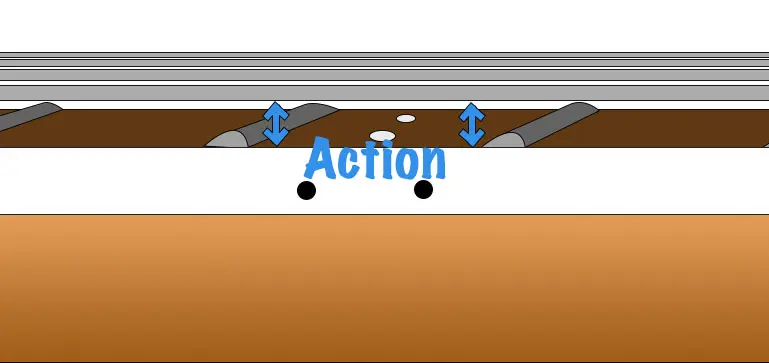 Basically, guitar action is the height between the fret (not the board) and strings (usually measured at the 12th fret).
In other words, the action of the guitar will determine how much pressure you're gonna use to press on the strings.
To quickly understand this, let's compare the pros and cons of high-action and low-action.
Pros
Low action
Easier to fret (longer practice time)
Play faster (excellent for fingerstyle, fingerpicking, and lead)
Better intonation
High action
Stronger sound (Perfect for strumming and bluegrass flatpickers)
Longer sustain
Better for bends
Less fret buzz
Cons
Low action
If the action is too low, there are bound to be fret buzz. (can't strum too hard)
Sometimes less volume
High action
You'll get fatigued quickly (harder to fret)
Barre chords can be a challenge
Actions between an acoustic and electric are actually different. In general, acoustic guitars have higher action than electric guitars.
For now, I'll talk about the acoustic.
You're a beginner, aren't you?
If so, you should really get a guitar with low action. This will help you practice more.
BUT!
When buying a beginner guitar, the action isn't the only thing you should consider. It's merely the tip of the iceberg.
If you don't know what other stuff you're supposed to look for in a guitar, check out my buying guide. 
It will surely help you in your decision making.
I also have a list of the best beginner guitars and the best cheap guitars which you may find helpful.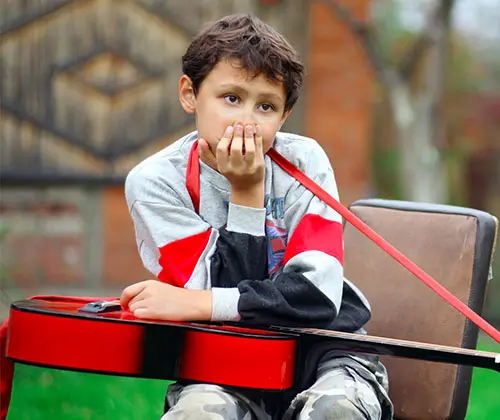 Earlier, I said that action is just the tip of the iceberg
Here's why:
You can get a better-suited guitar for you and adjust the action yourself or your nearest guitar shop for an affordable price.
For now, I'd suggest doing the latter.
Although, along your journey, you'd still learn this sooner or later. So, if you want to learn it now, here it is.
How To Lower Guitar Action?
Before adjusting your guitar action, you have to measure it first.
Measure The Action First
It's pretty easy. Grab a ruler, and we'll do it in a jiffy.
You have a ruler? Great!
On the 12th fret, assess the distance between the fretboard and strings using the ruler.
Note that some rulers may have empty space. You have to make sure that you start with the very first line and/or the "0" of the ruler.
Voila! You now have your guitar's string height!
Does the truss rod adjust the action?
You might find some articles out there that say, "you can adjust the action if there's a truss rod."
Let me tell you this:
They are lying!
Or at least, don't know what they're talking about.
Here's the thing:
Truss rod and guitar action work together but, you cannot adjust the action with a truss rod.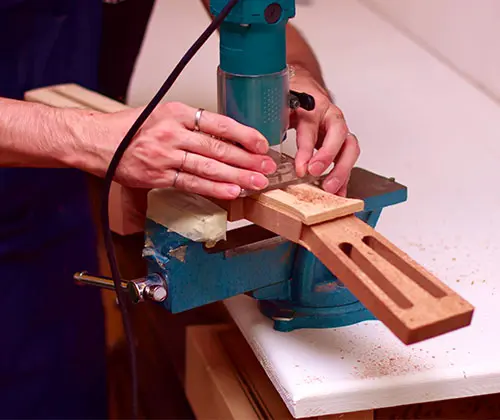 However, you can adjust the bowing of the neck (neck relief) with the truss rod. Again, this isn't a beginner's thing, so going to a professional to adjust the truss rod or the action is better.
Trus rod doesn't adjust the action, but it corrects it. Because of the bowing, sometimes the string height may be too high or too low.
Time to adjust that action
Time to adjust that action
Now, let's improve the string height, shall we?
One crucial material you'll need is a metal file to, well, file down the nut or saddle.
For starters, these two has different result when modified. If we file the nut, it'll drastically affect the overall action.
Which is why we'll alter the saddle.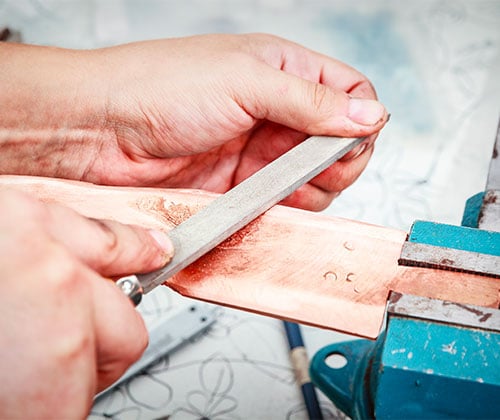 Reminder:
This is a delicate process, one mistake, and you'll start from scratch with a new saddle. If you're not up for the challenge, it's better to just visit your local luthier.
First, remove the saddle.
Before filing, make sure to mark a straight line with a pencil on the saddle. With this, you'll quickly know just how much you have filed off.
Now we can use the metal file to modify it.
Small modifications at a time. Don't overdo it.
One more thing:
You have to make sure that it's even. If you put too much force on the one side, your saddle will be uneven. Hence, the new saddle.
It's also an excellent practice to do this in a trial and error.
Here's what I mean:
You can remove a little bit, then put the saddle back and check the action. Is it perfect, or does it still need adjusting?
It will be a lot more work, but it's better than starting with a new saddle, right?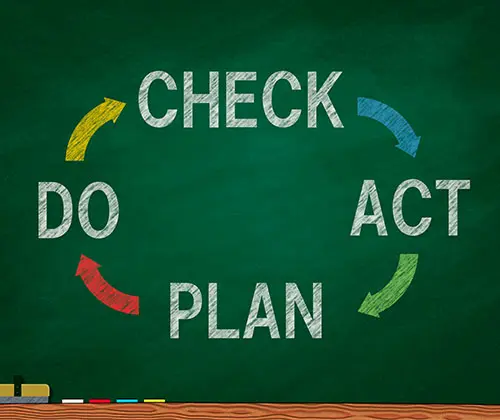 You can repeat the process until you get the perfect action.
If the saddle becomes too low, you can shim it with a paper to correct the height.
To get that comfortable feel that beginners need, you shouldn't just look for a "low action."
There's also the neck width and shape.
And something you can easily adjust on your own is the strings. For a beginner, light gauge and tension strings work like magic.
In any case:
I really like the Taylor A10. It's a perfect fit for every beginner.
If you're not willing to spend so much, there's one other excellent beginner guitar I can suggest.
Do you know Yamaha FG800? It's a great starter guitar that will last you a long time. If the action is too high, you can simply ask a luthier to adjust it, right?
Remember:
If you don't know what to look for in a guitar, check out my guide first before buying anything.
Enjoy? Share with your friends!